PRE-FAB 2022
Form5 Prosthetics May 31, 2022
Over Memorial Day Weekend, Form5 kicked off its inaugural PRE-FAB Workshop at The Bakken Museum (in Minneapolis, MN)!

PRE-FAB is the sibling to CO-FAB, Form5's college-age workshop. The goal is to inspire high school students to explore careers in engineering, design, and medical-oriented fields that empower others. PRE-FAB engages students in the organization's STEM curriculum to build and enhance pre-fabricated prosthetic kits based on a mock recipients' design requirements. See below for more of the innovation that took place over the weekend. 
Workshop Day 1: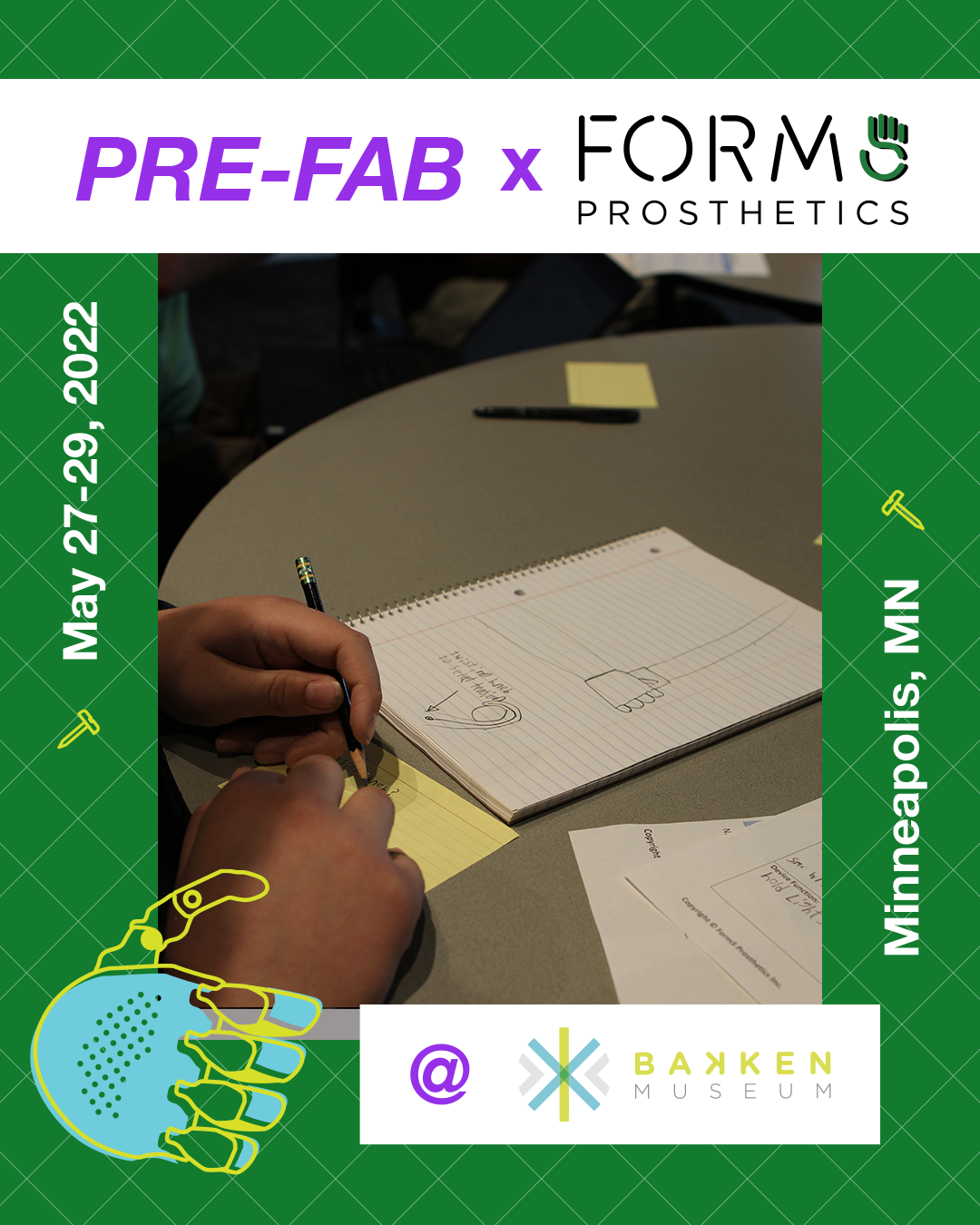 The high school students were so passionate & impressive! Day 1 included presentations on Form5, disability culture, and an empathy + ideation session.
Workshop Day 2:
PRE-FAB Workshop Day 2 was a SPRINT-and-a-half!! From more ideation to mock-ups to CAD to 3D printing, our cohort was off to the races with their prosthetic builds.
Workshop Day 3:

PRE-FAB Day 3 just flew by with our fabulous cohort of Minneapolis high school students! So much discovery and fabrication occurred this past weekend.
PRE-FAB was a great success due to the three Form5 personnel who traveled to The Bakken Museum to facilitate the workshop, leading the cohort of 15 high school students through Form5's STEM Curriculum. In addition, Form5's Workshop Committee was instrumental in the creation and planning of PRE-FAB.
Most importantly, Form5 is incredibly grateful for The Bakken Museum for their collaboration and support.
Share this